About Literacy

"What shall I do in this hangman's hour, what shall I do? Why was I born? Why didn't I sooner open my eyes as a split-lipped young hare under that spruce yonder? Or as a squirrel, who chatters on the fork of yon pine with his tail bolt upright? And he needn't learn to read. He needn't know how to read! Each was given his lot, and " a sword to match". And lamenting and sorrow won't help, but work and action will. Onward now, brother!" Aleksis Kivi, Seven Brothers

Reading and promoting literacy should no longer be viewed as the sole job of the English teacher. We as educators must not make excuses and claim literacy and supporting our student's literacy to be another teacher's problem to handle, or insist students "should have learned that already." Instead, we must support literacy across all disciplines. We must rise to the challenge and the ever changing needs of our learners, promote deep thinking and teach our learners methods for reflection, research and reading. Let's promote the success of our students by supporting the foundation of education, literacy: everyday, every class, everyone.

---
Reading Routine Samples

Throughout the semester, we paired with our peers to create reading routines. These routines were samples of a multitude of offerings that support, scaffold and teach students how to tackle reading across all disciplines. Below are three samples I created with my classmates.

Before Reading




Vocabulary Cards: Supports student learning by implementing organization and understanding of new vocabulary.


During Reading

Word Grids: Organizes student learning through thoughtful word choice and comparison; students identify similarities and differences in key words.


After Reading

Found Poem: Students identify meaningful vocabulary and reorganize it to create a poem; activates creativity and understanding of vocabulary.

Powered by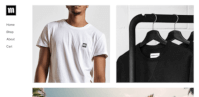 Create your own unique website with customizable templates.